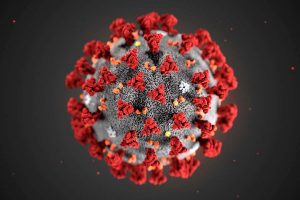 May 5, 2020
CLIENT ALERT: COVID-19 (CORONAVIRUS) PANDEMIC
BUSINESS CONTINUITY STATEMENT UPDATE
 Following the global coronavirus pandemic, our service delivery has been severely
affected. As we continue to observe the World Health Organization and Government of
Kenya directives on personal safety, we update our clients as follows:
Office Functions and Meetings: Our offices shall continue to remain closed until further notice and our staff will continue to work from home. All scheduled in-person meetings will be held via videoconferencing, phone, and/or email. Only very essential in-person meetings shall be held, and our team will reach out to clients individually for these.
Intellectual Property: At the time of this statement, registrations and related filings remain ongoing. We shall continue to prosecute these and update all clients individually.
Conveyancing: All transactions are affected by the Government's closure of all land offices and registries. Registrations of charges, discharges, court orders, and verification of sureties have been announced as ongoing on a limited scale. We shall advise clients individually on these matters.
Business Registration Services and Companies Registry: All transactions requiring physical attendance at the banking hall remain unavailable as at the date of this alert. Online-based transactions are continuing.
Immigration: All transactions are affected by the Government's suspension of national and foreign national services. There is limited activity as to the extension of Visitor's Passes and applications/renewals of Permits and other Passes as well as Residency and Citizenship applications for foreign nationals. We urge all clients who risk falling out of status soon to contact us urgently.
Litigation: All transactions are affected by the scaling down of operations by the Judiciary. We will counsel clients individually on their cases, some of which are proceeding via teleconferencing.
Contracts: Clients will need to look closely at the force majeure clauses of various contracts. We shall counsel clients individually in their cases.
We commit to serve all clients as efficiently as possible within the prevailing circumstances and to keep delays and interruptions at a bearable minimum. For further information, please contact us through our pilot email info@lehmann.co.ke